Darcy Rosie
Selling Partner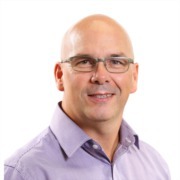 Darcy epitomizes loyalty, integrity, energy, hard work and honest service in every detail of your real estate transaction. Darcy grew up in the Sylvan Lake area and then attended Mount Royal College where he met his future wife Kimberly. Darcy received an academic Presidential Scholarship to Texas Tech University where he graduated Magna Cum Laude with a Bachelor's Degree in Public Relations and Marketing. After relocating home to Sylvan Lake, a meeting with long-time friend Pat Garritty kick-started his real estate career. Nearly a thousand real estate transactions and 17 years later he continues to provide solid, ethical and knowledgeable advice to buyers and sellers all around Central Alberta. Darcy is a family man with a deep passion for sports and volunteering. Darcy has been trained and inspired by some of the leading minds in North American real estate from Richard Robbins to Craig Proctor and continually learns to innovate new and effective ways to help his clients with their real estate decisions. Darcy uses his experience and foresight to proactively address details before they become a problem. Five words you can count on from Darcy Rosie are honesty, integrity, commitment, passion and loyalty.
Testimonials
If you need a home bought or sold you need to come to trilliant. These guys are very professional, extremely friendly and very helpful at all steps. I've used Darcy Rosie both times that I've sold my homes and couldn't be happier.
Ben C.
I had the pleasure of meeting Darcy Rosie 13 years ago when he sold my first ever property and sold me my home in Sylvan Lake. Now, it is time to move again. Darcy has once again helped me sell my home and helped me to buy my new home! He is professional, helpful, and very patient with all of my questions! He is always a joy to work with and I appreciate the knowledge and expertise he brings to his role. He will always be my go-to and so will Trilliant! Everyone has been amazing to work with and I can't wait to move into my new place!
Stephanie C.
Darcy was very knowledgeable of the current residential housing market and was able to offer practical advice about how to prepare our home for successful showings. Darcy and the Trilliant team provided exceptional service. From our first contact with them until closing date, every interaction was friendly and professional.
Wanita J.
No words can describe how I feel about Darcy! His personal touch to selling our family home was just what we needed. That will never be forgotten! Thank you Darc!!
Nicole R
Darcy was very knowledgeable about the local real estate market and was a very skilled negotiator. He would go above and beyond to resolve any questions or issues. I would highly recommend him to anyone. A pleasure to work with.
Barry & Laurie
More Testimonials