Jim Jardine
Co-Owner & Broker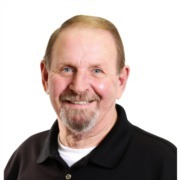 Jim has been a resident of Sylvan Lake since 1976 and has been in the Real Estate Business since 1978. He owned and operated a very successful real estate brokerage for 18 years. After selling to RE/MAX in 1994 (where he earned the Chairman's Award and the Lifetime Achievement Award), Jim acted as an associate broker in the Sylvan Lake office until he chose to start a new adventure. On May 23, 2009 Jim and his partner Pat Garritty opened the door of Trilliant Real Estate Group and they have dominated the market ever since. Jim specializes in the recreational lakefront market. He has extensive knowledge of hundreds of sales over the years and his experience is invaluable. He has personally been involved with numerous residential, commercial and industrial subdivisions. His involvements include being Chairman of the Board at Red Deer College, Chairman of the Red Deer and District Business Development Center, member of the Red Deer Hospital Board for 9 years, Town Councillor for 3 years, Charter President of the Kinsmen Club, President of the Conservative Constituency Association, and Justice of the Peace for 35 years. Awards include Citizen of the Year, Kinsmen of the Year and Volunteer of the Year for Alberta Corrections.
Testimonials
I used Jim Jardine at Trilliant to sell my cottage at SV Gull Lake. His knowledge and evaluation of my property encouraged me to ask several tens of thousands of dollars more than I thought I should ask, and he was right. That and the excellence of the marketing allowed me to make much more from the sale than I anticipated.
I am experiencing difficulties in my life at this time, and Jim was very supportive and understanding thru the whole sale process, despite the fact I probably made his task harder. I am very grateful to him for this support.
I did not know Jim before I engaged his services. I chose him because 60 years ago my wife was a lake kid, and she knew Jim, and had said that he was a 'good guy.' He still is, and I view my choice of him as most fortunate.
In summation, I wholeheartedly recommend Jim Jardine. He still is a 'good guy' ...and a first-rate realtor as well.
P. Davis
Jim's knowledge of lakefront properties is unmatched. Can't imagine anyone else handling the sale of our family's lakefront cabin. His many years of experience were integral in the sale. Thank you for all your hard work, Team Trilliant!
Sheila G
He's very knowledgeable and helpful with any question that we had. He is a very personable and friendly person.
Eilidh P.
I recently sold my home with Jim, their team is unmatched in professionalism as well as prompt and efficient service from the beginning to the very end. My house was sold in 3 days, outstanding!
L. W.
Stellar service. The best Real Estate service I have received in many years, this is my 3rd purchase in Alberta alone. I would easily with great confidence recommend Jim and his team at Trilliant.
Glenn & Charlene
More Testimonials