Pat Garritty
Co-Owner & Selling Partner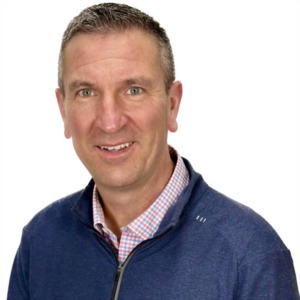 A local Central Alberta resident since 1976, Pat brought his professional sales and marketing experience to real estate in 2000. He joined forces with local mega agent Jim Jardine to form the Jim and Pat Real Estate Team in 2001. The Jim and Pat Team dominated local markets for the next 9 years leading almost all sales categories with the Central Alberta Board of Realtors. In 2009 Jim and Pat left the friendly confines of their brokerage to open their very own company. Trilliant Real Estate Group Ltd. was born on May 23, 2009 and has been leading the pack ever since. TREG is a transaction machine; every agent in the brokerage averages over 30 deals a year. The national average is 4. Pat continues his ongoing coaching and mentoring with Real Estate genius Craig Proctor and is currently in his very exclusive Diamond Club where 20 of the top agents and business people in North America meet and mastermind each others businesses. Pat is married (Deb) and has two teenage boys (Kade and Sloan). He is also very involved in the local sports scene volunteering 100's of hours a year as a coach in hockey and baseball.
Testimonials
This is the third real estate transaction we have had with Pat and his team. Consistent customer service and aggressive work ethic are just a couple of the reasons why we are repeat clients. Our last purchase took an amazing, seamless team effort from both Pat and Darcy, and we can't thank them enough. We actually got into multiple offers, but with their guidance and care, we were able to get the property we had hoped for!! Always Team Trilliant!!
Trent H.
This is not our first house sale, but it was definitely the best! We were prepared for 90 days on market like the average seller and were shocked to receive almost full price in 3 days! The secret was the great advice Pat Garrity provided to get the house ready, the beautiful photos and video, and an amazing marketing program that got our house in front of the right buyers. Professional, responsive and supportive through the whole process.
Connie R
It was my first time in the home-buying process and I can't emphasize enough how helpful Pat and the team at Trilliant were. I found a place I had my heart set on and Pat navigated the negotiation with a veteran's poise and savvy. Was so fortunate to have his experience on my side. Communication was easy and instant. Pat's advice was invaluable through every step of the process. If you're looking for a great firm to represent you in this process I highly recommend Trilliant!
Dan S
As our Buyer Agent Pat had expert-level knowledge. He was able to guide us through our options. He was extremely patient and considerate. He made sure we found exactly what we wanted, and then led us through a successful negotiation. He was backed by a strong, professional, knowledgeable team. I cannot imagine a better experience. As our Listing Agent Pat's unique mix of expertise, tenacity and desire to make both the buyer and seller happy, carried the sale across the finish line. Our property was lower value/price than most properties in the portfolio, but Pat and the Trilliant Team always made me feel like it was the most valuable property and I was their most important client. From listing our property to leaving our property, the whole experience was top-notch.
Darren S.
Pat and the entire team at Trilliant were great to deal with. The Pre-Inspection that Pat had done on my home was a huge help in getting a deal done and the pictures/3D Tour were awesome. He and his team were available to answer any question I had and guided me through every step from listing to closing!
Shawn J
More Testimonials